Desculpem nunca mais cá ter posto os pés, mas não tenho tido tempo nenhum para isso. Quase nem tenho visto anime ... -_-
E ainda por cima hoje só passo por cá para vos dar uma notícia que me pôs os cabelos em pé (literalmente):
Seikon no Qwaser vai ser anime!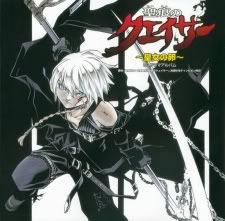 WTF
?!?
O.o
Eu li bem?
Seikon no Qwaser
, o mesmo manga idiota que tem rapazes e raparigas a chuparem os seios de outras raparigas para lhes tirarem o leite materno, de forma a poderem combater. Ainda por cima o leite materno de raparigas que de grávidas não têm nada e que certamente nunca tiveram um bebé? O mesmo que ficou na minha lista dos piores de 2007 nas categorias
pior personagem masculina
e
pior fanservice
??
Esse
Seikon no Qwaser
?
O mundo vai acabar! Agora vamos ser invadidos por clones de "
Queen's Blade
" ...
OMG
!
Alguém que faça animes de
Fairy Tail
,

Dragon Head
,

Merupuri
,

Change 123
,

UnbalancexUnbalance
,
Hanazakari no kimitachi E
,
Immortal Regis
,

Code Breaker
,
Deadman Wonderland
,

GAKUEN ALICE
(2ª temporada),
Full Metal Panic
(3/4ª temporada),
Skip Beat
(2ª temporada),
Mirai Nikki
,

The Lucifer and the biscuit hammer
,

Mousou Shoujo Otaku-kei
,

Yankee-kun to Magane-chan
,
etc. ... e salve a indústria anime que se está a deixar levar pela podridão do fanservice de
MÁ
qualidade.
Alguém me salve!